Behind The Uk's most original and authentic woodland camp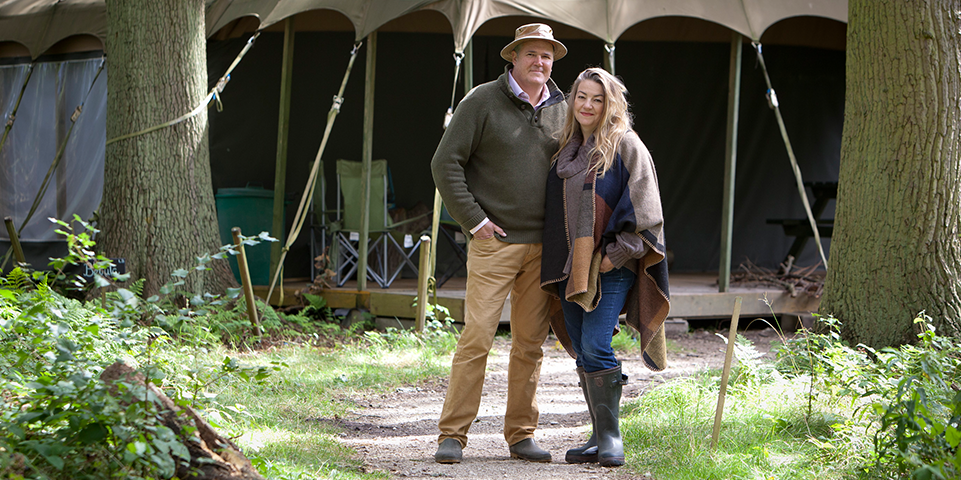 Tired and stressed by the pace of urban life the Van Outersterp' s escaped to fulfil their dream of building an eco-chic glamping business. Jollydays was born in 2008 and was an immediate, runaway success. The couple invented the Yorkshire glamping holiday and led the UK's glamping revolution, helping to transform our experience of the great British outdoors. The first people in the UK crazy enough to put a roll top bath in a tent have spawned a host of imitators, glamping in the UK has proliferated but none capture the magic of this original and authentic woodland camp. Jollydays is the perfect place for a family glamping holiday, couples break or glamping group weekend.
Passionate about the environment, the couple built no permanent structures and other than the odd pole and the bio digester (which deals with effluent on site), nothing is attached into the ground, ensuring it treads lightly. The site uses minimal electricity and an increasing proportion of energy usage is renewable. LPG is used to heat water (more efficient than electricity). Spent water is sent to a bio digester or reed bed and then released into the ground on site. Jollydays Glamping has won lots of accolades over the years and is a member of the Green Tourism scheme, holding a coveted gold award.
The Family
Jollydays is the vision of Christian and Carolyn Van Outersterp (a landscape architect and fashion designer). They were previously "darlings of the design world", renowned for redefining the contemporary fireplace and transforming the industry. They were awarded a coveted Prince of Wales medal by HRH Prince Charles and their iconic Firebowl design was exhibited at the V&A. Carolyn and Christian also founded CVO Firevault, their award winning showroom and restaurant bar, dubbed "one of London's best kept secrets" by Time Out and "a triumph" by Harper's Bazaar.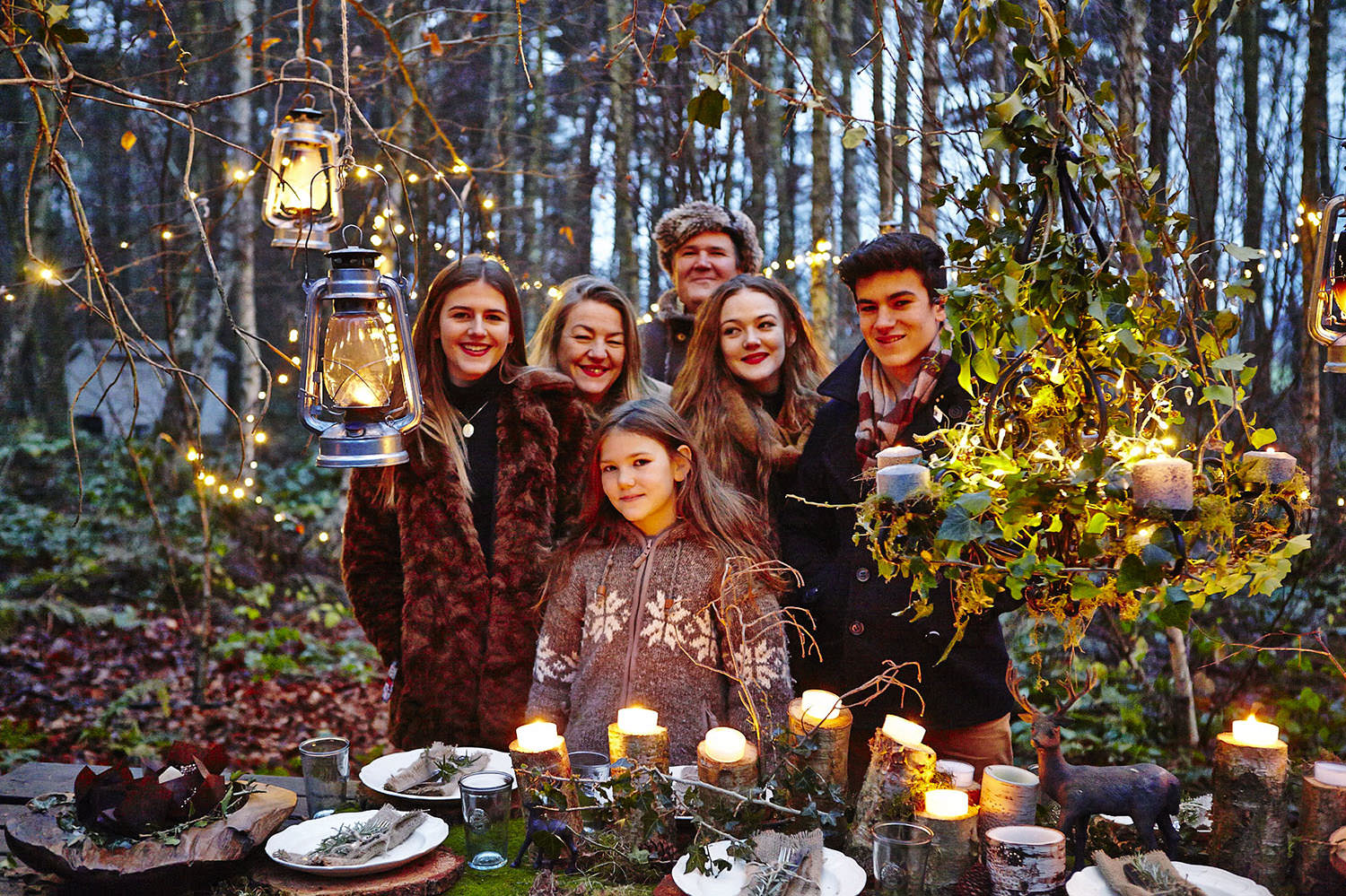 A deep yearning for nature found the couple swopping their glamorous life for ridiculously long hours and a life lived in welly's – and they couldn't be happier. In 2014 the Van Outersterp's opened the www.NorthStarClub.co.uk , a super swanky woodland glamping site in the Yorkshire Wolds.
The couple live with their 4 children and 4 dogs on the edge of the North Yorkshire Moors. The whole family are involved with their latest project - creating Northwood Trail – England's first fairy sanctuary and fairy museum, next to Jollydays, to open up the magic of the woods and nature to a wider audience. www.northwoodtrail.co.uk